JYJ3
[Short Summary] There was a TV news report by jTBC about Park Yuchun sexually assaulting a female waitress on June 3, 2016.
*
Below is the translation of C-JeS's statement published in Sports Chosun:
---
[TRANS] Park Yuchun's side "The accusations of sexual assault are groundless & unfounded…one-sided blackmail"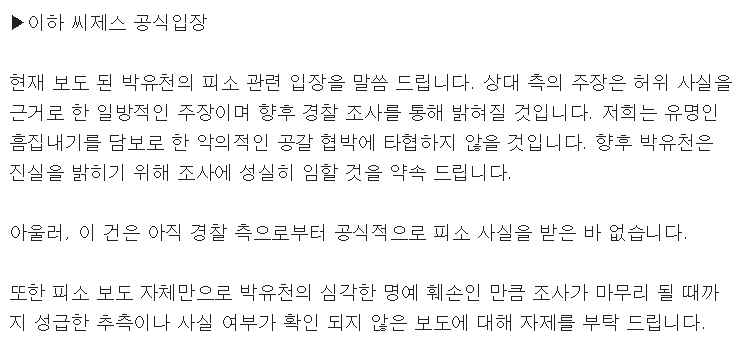 ▶ C-JeS official position below
Receiving the present report, we would like to give you our related position on the accusations against Park Yuchun. The opposition's claim is a one-sided claim based on false information, and will be discerned through police investigation from henceforth. We will not compromise on malicious blackmail that wants a damage wager as collateral from a celebrity. Henceforth, Park Yuchun promises to earnestly engage in the investigation to uncover the truth.
Additionally, on this case, we have not received the truth of the accusations formally from the police yet.
Furthermore, we would like to request your self-control on…
View original post 43 more words