JYJ3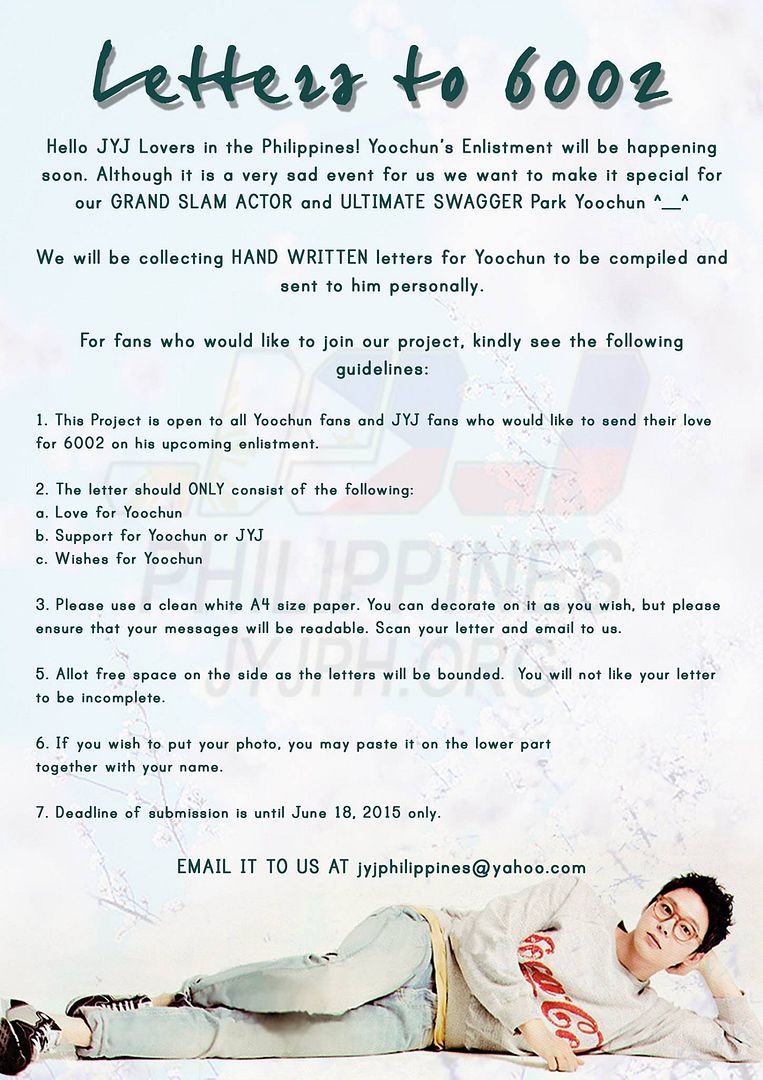 Hello JYJ Lovers in the Philippines! Yoochun's Enlistment will be happening soon. Although it is a very sad event for us we want to make it special for our GRAND SLAM ACTOR and ULTIMATE SWAGGER Park Yoochun ^__^
We will be collecting HAND WRITTEN letters for Yoochun to be compiled and sent to him personally.
For fans who would like to join our project, kindly see the following guidelines:
1. This Project is open to all Yoochun fans and JYJ fans who would like to send their love for 6002 on his upcoming enlistment.
2. The letter should ONLY consist of the following:
a. Love for Yoochun
b. Support for Yoochun or JYJ
c. Wishes for Yoochun
3. Please use a clean white A4 size paper. You can decorate on it as you wish, but please ensure that your messages will be readable. Scan your letter and email to us.
View original post 61 more words