JYJ3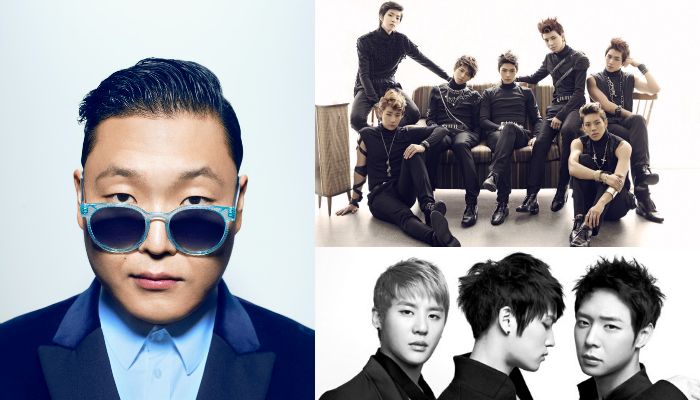 Online ticketing site Interpark has released the list of top ten concert ticket sellers of 2014.
Psy's end-of-the-year concert series "All Night Stand 2014 Santa Claus" is the biggest selling concert series of the year. In second place is the 2014 Dream Concert, which saw numerous popular stars, such as Girls' Generation, EXO,and BEAST, perform in June. In third place was ballad singer Park Hyo Shin's 15th anniversary concert.
Live music festival Grand Mint Festival came in fourth as the best-selling music festival of the year. Infinite was the best-selling idol star that made the list, as they placed fifth with their world tour concert in Seoul.
The 8th Seoul Jazz Festival was the sixth best-selling concert, while JYJ's Seoul concert placed seventh.
Hyundai Card's rock festival Citybreak came in at eighth place, and long-standing idol group g.o.d's 15th Anniversary Reunion Concert placed ninth.
Infinite was the only artist to…
View original post 75 more words